Laboratory Director: Samanidοu Victoria (Professor)
Secretary: Kakoulidou Eli, tel. 2310 997867
The Laboratory of Analytical Chemistry was established in 1963 and is part of the Department of Physical, Analytical and Environmental Chemistry of the School of Chemistry in the Faculty of Sciences of Aristotle University of Thessaloniki (AUTh).
Today the Laboratory has eight Faculty members:  Six Professors (Aristidis Anthemidis, Stella Girousi, Victoria Samanidou, George Theodoridis, George Zachariadis, Anastasia-Stella Zotou), and two Assistant Professors (George Tsogkas and Paraskevas Tzanavaras). Its function is also supported by 1 member of the Technical Staff (Foteini Zougrou, MSc Chemist).
The main subject of the Laboratory's teaching and research is analytical chemistry, namely the development, validation and application of new analytical methods, as well as the exploration of new instrumental techniques and innovative materials used in chemical analysis. Within the framework of the educational services provided by the Laboratory, a number of courses are offered in the undergraduate and postgraduate curricula. Besides the students of the Department of Chemistry, students of other departments of AUTh are also trained.
The main research fields served by the faculty members of the Laboratory of Analytical Chemistry, include:
SEPARATION AND HYPHENATED ANALYTICAL TECHNIQUES
Various separation techniques: High Pressure Liquid Chromatography (HPLC), Gas Chromatography (GC). Ion Chromatography (HPΙC), Capillary electrophoresis (CE) as well as hyphenated ones using sequential injection (SI), Flow injection (FI), mass spectroscopy (MS) such as SI/FI-HPLC, SI/FI-CE, LC-MS, GC-MS, etc are used for method development to solve any analytical problem. The methods are subsequently validated and applied in bioanalysis, metabolomic analysis, pharmaceutical analysis, environmental and food analysis, forensics, dentistry, etc.
Researchers
SPECTROSCOPIC, AUTOMATED AND MULTIELEMENTAL TECHNIQUES
New sensitive and reliable analytical techniques with improved performance characteristics are developed and applied to the Archaeometric Analysis, Environmental Analysis, Bioanalysis, Food Analysis, etc. These techniques include Atomic Spectroscopy (FAAS, ETAAS, ICP-AES, AES) Techniques, Hyphenated techniques combining a separation technique with powerful and atom-selective detectors such as Mass Spectrometers, Inductively Coupled Plasma atomizers etx (SI/FI-HPLC, SI / FI-CE, LC-MS, GC-MS, LC-ICP etc), flow injection and other automated techniques (FIA, SIA, etc), Automated  sample processing, plasma-based multi-element analytical techniques etc.
Researchers
ELECTROANALYTICAL TECHNIQUES, SENSORS AND BIOSENSORS
Αναπτύσσονται νέες ευαίσθητες αναλυτικές τεχνικές με βελτιωμένα χαρακτηριστικά επίδοσης και εφαρμόζονται στη Βιοανάλυση, Περιβαλλοντική Ανάλυση, Ανάλυση τροφίμων, βιολογικών δειγμάτων, κλπ. Οι τεχνικές αυτές περιλαμβάνουν τις Ηλεκτροαναλυτικές τεχνικές (Βολταμετρία, Ποτενσιομετρία, Εκλεκτικά Ηλεκτρόδια, κλπ), τους Αισθητήρες και τους Βιοαισθητήρες.
Researchers
MODERN SAMPLE PREPARATION TECHNIQUES AND INNOVATIVE MATERIALS
New sample preparation protocols are developed based on the use of innovative materials (nanomaterials, polymers, graphite, sol-gel fabric phase media, magnetic sorbents etc.). These protocols are focused in specific analytical issues dealing with various matrices, target analytes and application fields. Prior to their use , they are validated and further applied to the analysis of biological samples, food samples, environmental samples etc.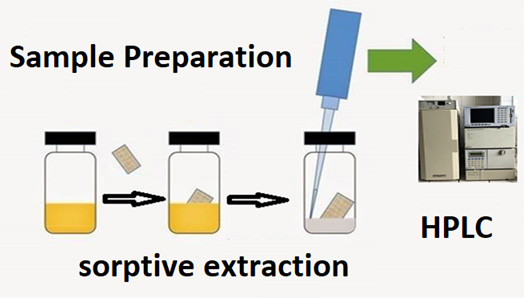 Laboratory Announcements for the Undergraduate Program
https://analchemauth.blogspot.com/
Laboratory Announcements for the Postgraduate Program  «Quality Control – Chemical Analysis – Environment»