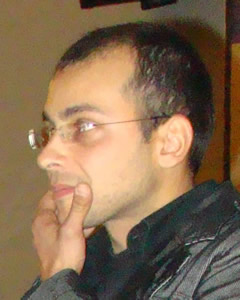 Teaching
Building, Presenting and Diffusing the Chemical Information#
Development of Multimedia Material in Chemistry and Teaching Using elearning Networks#
# In the framework of the Action "Acquisition of Academic Teaching Experience in Young Scientists Holding a Doctorate at the Aristotle University of Thessaloniki", 2017-today.
Research
Exploration of students' ability to understand and manipulate multiple molecular representations be means techniques of eye tracking.

Development and implementation of software for the study and visualization of chemical data with the aim of extracting, interpreting and communicating of quantities of chemical interest.

Development of multimedia and semantic web platforms for the communication of chemistry topics and data and for chemical education.
Development and implementation of synchronous and asynchronous distance education systems.